Hi, my name is Glenn and I'm a Photographer based in the South West. Buying my first DSLR in June 2014 refreshed my enthusiasm for photography after a break of around 16 years! Back then it was all film with no real idea of what I had captured until receiving the prints in the post. I was lucky enough to have my own black and white darkroom in the attic of my parents house, which provided a good foundation for photographic skills, processing and developing. Now with modern day digital photography I don't have to worry about keeping my finger on the trigger and wasting a whole roll of film in the matter of seconds, or hooking out film ends from canisters, or the smallest amount of stray light ruining a film, or maintaining a strict 20 degrees Celsius in the darkroom! The darkroom is on my lap and the results are instant. Perfect!
I've always used Canon cameras and I now shoot using my 2 Canon EOS 5D Mark IV cameras with an assortment of Canon L Series lenses and Lee filters. More recently I have added Wedding, Christening and Event Photography to my services and you can find out about these by clicking the links in the menu or here for weddings. I also like to capture landscapes and seascapes and I'm always on the lookout for anything else interesting such as architecture, abstract and the candid or quirky!
I hope you enjoy viewing my images and if you want to know more about them, or any one image in particular or to purchase one then please feel free to contact me or see my purchase page.
Regards
Glenn
All images on this site are © 1996-2019 Glenn Cresser & Cresser Photography, unless otherwise stated.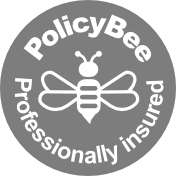 I have:

Professional indemnity cover

Liability insurance

Business Interruption insurance