Wedding Packages
Contact for quote & payment
Christenings
The Christening – From £250.00
I will capture your guests arriving at the church, the Christening (please check with the church that this is allowable) and group photos of you, your family and your friends. All images will be supplied on a USB memory stick presented in a luxury and personalised box as well as being backed up on disc. Additional coverage at the party location can be added at a cost of £60.00 per hour.
A deposit of 25% of the agreed price (max £100) and a signed contract will ensure your booking. Payment can be made by cash, bank transfer or PayPal.
All packages include travel of 20 miles & 30 minutes each way, above this will incur extra cost.
Portraits and Events
From £90 for the first hour and £60 per hour after that, I can capture your portrait and family group portraits at a location to suit. I can also cover your events such as birthday, engagement and anniversary parties as well as any other special events. You will receive 4 high quality prints of upto 12×8″ in size as well as the small (6×4″) digital files of the session ,with the option to purchase more prints or larger digital files, and you'll have your own online gallery which you can share with friends and family. Contact me on 07877 890763 to discuss or click here.
Gallery images
If you would like to purchase a print or digital image from my portfolio, or have any other requests, please see the prices and order forms below or use the Contact link to drop me a line with your requirements.
A delivery charge of £4.99 will be added at the checkout for all print and canvas orders. The Copyright of any image purchased will remain with Glenn Cresser/Cresser Photography.
Canvas prints. There is no postage charge for canvas prints.
Alternatively, you can email me on info@cresserphotography.co.uk
The Copyright of any image purchased will remain with Glenn Cresser/Cresser Photography. Full terms and licence details available upon request.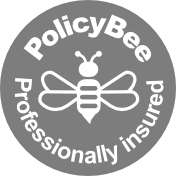 I have:

Professional indemnity cover

Liability insurance

Business Interruption insurance